Bar and Lounge at the Seehotel Bellevue in Zell am See-Kaprun
End the day at the GEISTREICH Hotel Bar
An exciting day is drawing to a close. You have experienced a lot, have relaxed and last but not least, you have enjoyed a wonderful meal in our Restaurant SEENSUCHT - A good day, which then cries out for a wind down at the hotel bar. We call our bar GEISTREICH (Witty), not only because of the spirits, schnapps and cocktails, but also because of the witty conversations which our guests have in the lounge and bar of the Seehotel Bellevue.
GEISTREICH – meeting point
After dinner, you meet at the bar, enjoy a nightcap, look forward to a tasty cocktail. Tasty drinks fit perfectly together with the stylish ambiance of the lounge bar and terrace. A place to swap stories after a golf day or to celebrate your wedding, you know each other; you see each other again and start up a conversation. The bar keeper, ensures that even at this late hour, that you have everything you need.
Almost never closed
We describe our bar and lounge as first class, as it is almost always open and we fulfil your requirements at any time of the day. Take a seat whenever you like and let yourself be spoilt. Fresh drinks quench your thirst; a small snack menu takes care of your hunger in-between meals. Our hotel guests can look forward to teatime in the afternoon. As you enjoy a comfortable seat on our lounge furniture, we will serve you tea, coffee and lovely cakes.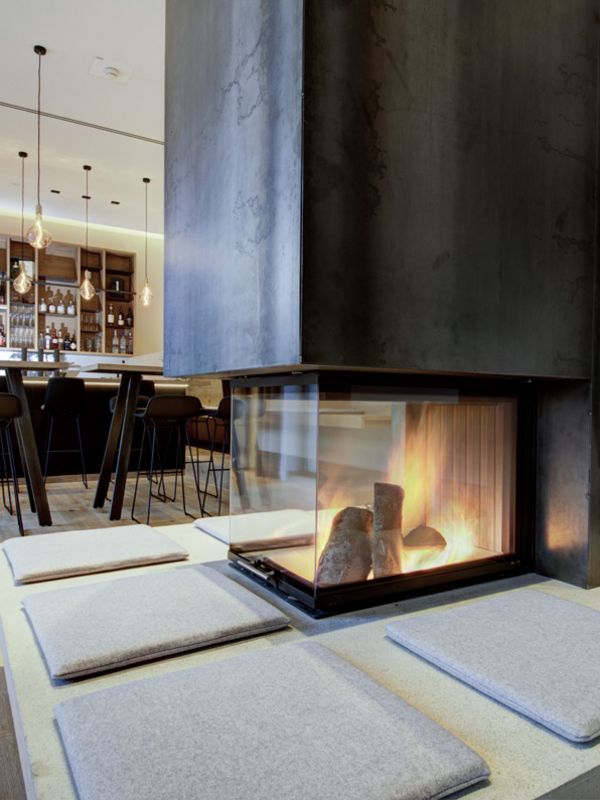 Meet up in Bellevue
The Bellevue is open. Open to the outside world, open for something new, open for interaction. Hotel guests mix with the locals. Locals like to come to the Bellevue to see what is happening on the sunny side of the Zeller lake. Take a seat on the lounge terrace "SEE LA VIE", enjoy the sunshine and taste our delicacies from our small afternoon menu. Meet up at the trendy crossover hotel Bellevue in Zell am See-Kaprun.
Witty conversations
await you at the GEISTREICH hotel bar at the Seehotel Bellevue. Call us on Tel.: +43 6542 21828, and we will be happy to take care of your questions and requests. For more information and details contact us directly or send us a non-binding holiday enquiry or book your holiday online now. The team at the Seehotel Bellevue are looking forward to meeting you soon!
Book online